The 6 Second Summary:
Keep it simple — choose a Fender or Gibson as your next electric guitar. There's a genuine reason why they're the two most esteemed brands: nearly all the greatest players ever used either a Fender or Gibson, or at least a copycat built by another brand.
Also, buy the guitar that inspires you to race home through rush hour traffic just to touch and feel the fretboard and strings! Live dangerously and let your gut feelings lead the way. In other words, get the guitar you'll fall in love with; you'll spend more time with it, and be a better player for it.
In an ideal world, you'd buy Clapton or Hendrix's Stratocaster!
In 2004, Clapton's most beloved guitar, Blackie, was sold for $959,000; at the time, the sale set the record for the most expensive guitar sold. Blackie's strings sung on songs like "Cocaine", "I Shot the Sherriff", "Wonderful Tonight", and "Farther Up the Road" — parting with his vintage beauty must have hurt Clapton like a painful divorce.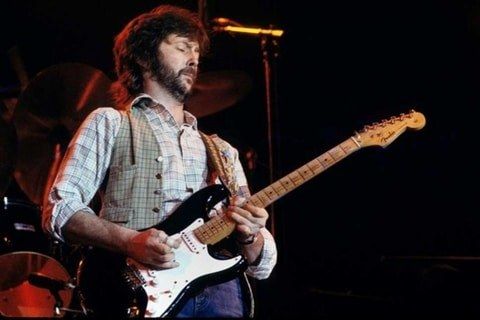 Now, cut to Hendrix & his mystical stratocasters. Known to set his guitars ablaze onstage, one stratocaster which succumbed to Hendrix's ritualistic pyro-sacrifices was a stratocaster which Howard Parker, a roadie for Hendrix in 1968, later gave to a guy named Frank Zappa. Throughout the following years and into the 70s, Zappa simply hung it upon his wall as an ode to Hendrix.
You'll probably need to get something else though
Unfortunately, not all of us have the deep Bezos pockets to buy Clapton's "Blackie" stratocaster at Christie's, or the sheer luck to simply be gifted Hendrix's mystical instrument.
However, beautiful instruments are out there for the normal person. By being open to buying on places like eBay, Reverb, and Amazon, you'll be more likely to snag a sweet deal on an instrument you have no business (yet) owning! Trust me; in 2011, I bought a 1930 Gibson L1 acoustic guitar for $1,400 on eBay, which I still brag about!
And now, here's the list I've put together for the electric guitars I'd recommend you to buy. It applies to both beginners and advanced players, since there are options for the economical models of the instrument, as well as the pro models.
Also, this is a ranking of the greatest guitar models ever…
While I was at this buying guide, I couldn't help myself but also use this as an opportunity to squeeze in my snobby thoughts and rank the greatest electric guitar models ever. Organized by historical importance as well as beauty of sound. Do you agree or disgree with the ranking? Feel free to shit on me in the comments (at the very bottom of the article).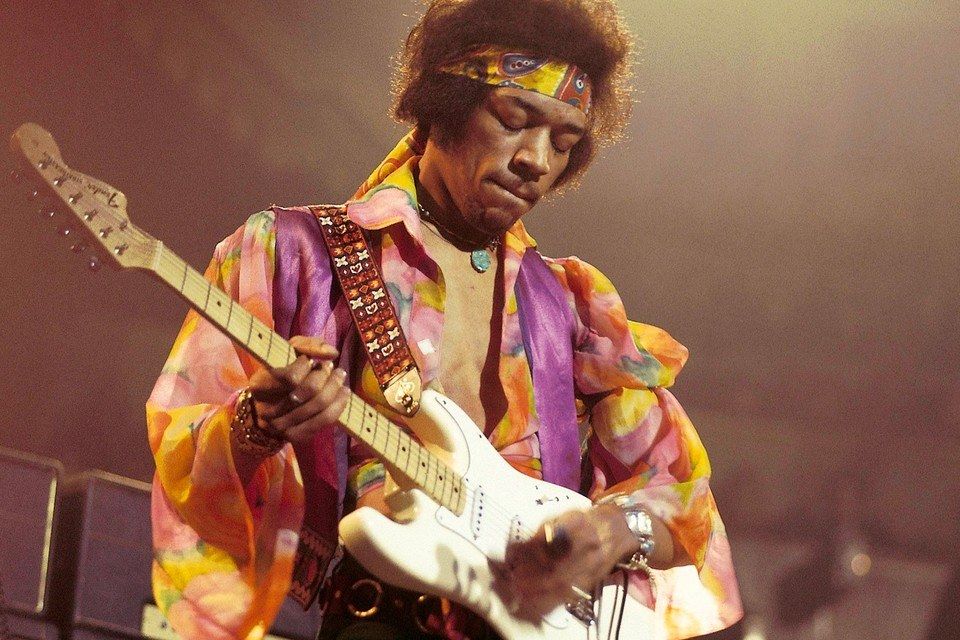 Ask a passionate music listener which guitar defined rock & roll the most, and the majority would say the Fender Stratocaster. It was the axe of choice for the greatest to ever do it, such as Hendrix, Clapton, Jeff Beck, and Stevie Ray Vaughan, to name a few.
Its story begins in the 50s, when Leo Fender dreamt this guitar up. Funnily enough, people said it was too 'surfy' to be a blues guitar, and yet artists like Buddy Guy broke rules early on, redefining it as the strato'master' of the blues. In the next decades, what sonic rules will the Stratocaster defy? Maybe the decision is in your hands…
Before showing you places where you can get your own artifact packed with tonal terror, witness the master wield his Stratocaster at the Monterey Pop Festival of 1967. In many ways, this concert alone began the Stratocaster revolution that we've seen reverberate 'till today.
Like a fine wine, Fender's done well to continue building Strats from their original materials; an aery, lightweight body made of porous Alder; a reliable neck made of hard maple; and, a fingerboard built with reverberating rosewood, or doubling down on the hard maple.
To control your cacophony of colors, you've got a 5-switch to control the instrument's 3 single-coil pickups. Watch how a master manipulates these knobs — fast forward and watch Jeff Beck's right hand at 0:49…
Will you be the tonal spellcaster who uses a Stratocaster?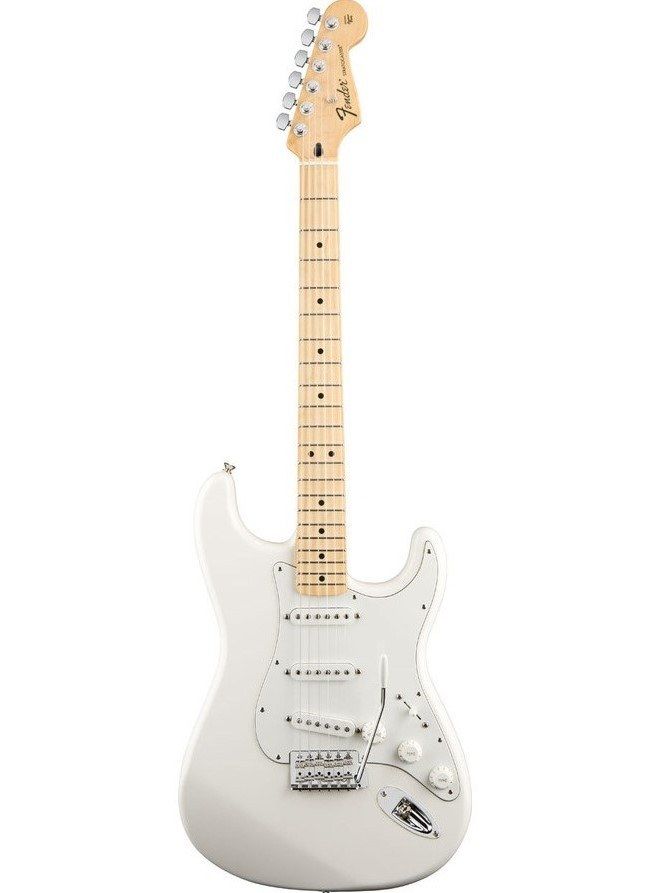 Please, if you can, treat yourself with an American Standard; this is the Porsche Carrera which Nashville professionals, Clapton, and Stevie Ray alike have built their careers with. Using eBay, you can often snag a steal of a deal, with a used Strat.
Still absolutely excellent are the Mexican-built strats. People get these wrong all the time; if you think the Mexican-built strats are of low quality, someone may have slapped your tone bone. They're excellent creations with ferocious sounds that melt walls.
Finally, for those looking to also afford their next groceries, the Squier Strats are wonderfully built these days, improving mighily in the past 15 years. Tap here to see what Bezos has for sale on Amazon for Squier strats. In fact, watch this video of Stevie Ray Vaughan tearing the house down with a Squier.
If you'd like to cause the walls around you to crumble as you slash a power chord, then you might be seeking a Gibson Les Paul. Serving as the legendary sound of bands such as Led Zepplin, Kiss, Guns N' Roses, and even early Jeff Beck, the sonic booms which emanate from Les Pauls have intimated many a grandmother.
Back when drive-in movies were the craze, diners had those rollerskate waitresses who would take your order, and Elvis was just graduating high school, the Les Paul had its beginnings. The year was 1951 when Fender scared Gibson with its solid-bodied Broadcaster. To serve a tone-filled counterpunch, Gibson consulted the legend himself, Les Paul (yes he was an actual person, and this was his signature guitar), to consult Gibson on a competitive design; the Les Paul guitar was spawned and the rest is sanctified history.
Did You Know:
If you find an original, mint 1959 Les Paul in your grandparents' attic, then celebrate; it could be worth north of $700,000.
Did You Know:
The Telecaster was initially called the Broadcaster, but due to trademark concerns with Gretsch's Broadkaster, the guitar was renamed as the Telecaster
#6. Tie: the Epiphone Casino & the Rickenbacker 325.


Lightweight, thanks to the routed body, the Billy-Bo is resonant as anything you'll here. Your fretting hand will grip its earthy mahogany neck, which is also used on the body's back and sides. Rounding out the wood department is a veneer of sturdy maple, making for a bright sound. In its pickup slots, you'll find two trusty TV Jones pickups, giving the Gretsch its Hercules-esque tonal horsepower.
Looking to land one of these masterpieces? You can find Gretschs and affordable copycats with ease on eBay.
Thus, you can now rest easy about what electric guitar you should buy. These timeless models have remained futuristic, outlasting the decades, passing fads of generations, and the impulses of corporate suits. If you're going to buy an electric guitar, there's a 95% chance it'll be one of those models above, or a modern copy of one of those models above.
One quick reco for you.. don't fall in love with the real estate in Indecisionland. Either run to the guitar store, test drive these pups, and get yours now, or resolve to save up and get one soon. The sooner you move past this step, the sooner you can melt your neighbors' faces with illegal decibel levels.